Cut out dented front frame rail
Cut rusted out outer front frame rail
Just another inner fender area to patch
My helper running a wire brush through the frame rail
Frame rail patched on bottom
Inner frame rail area that was patched due to dent
New, temporary front wheels
Patch in progress
Slow work. On the right is a weld-in patch. On the left is a fresh hole awaiting a patch. I'm sure Braden will remember these mysterious rust areas.
More structural patches - all made from 14 ga CRS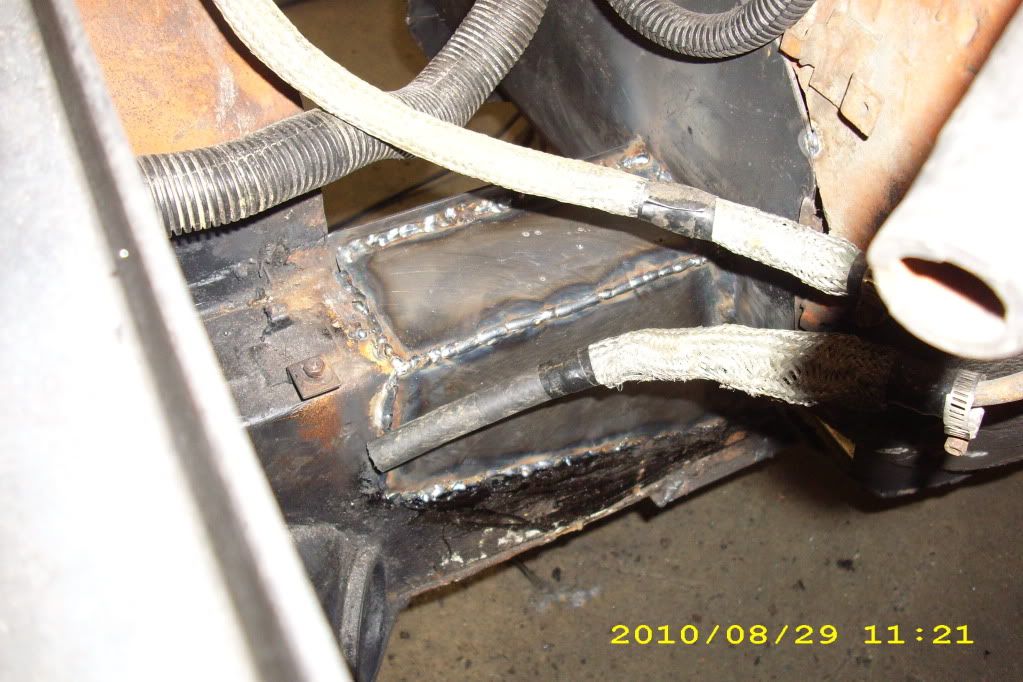 Three-piece patch in process. This area (pocket) with the holes juts in to allow the bolts and nuts to be accessed from outside the frame rails
Leaky batteries, time, and compound curves cause involved problems
My helper cutting away rusted bumper mounting brackets
Taken earlier as it arrived back home from my workplace. Many of the front-end fender and frame patches can be seen.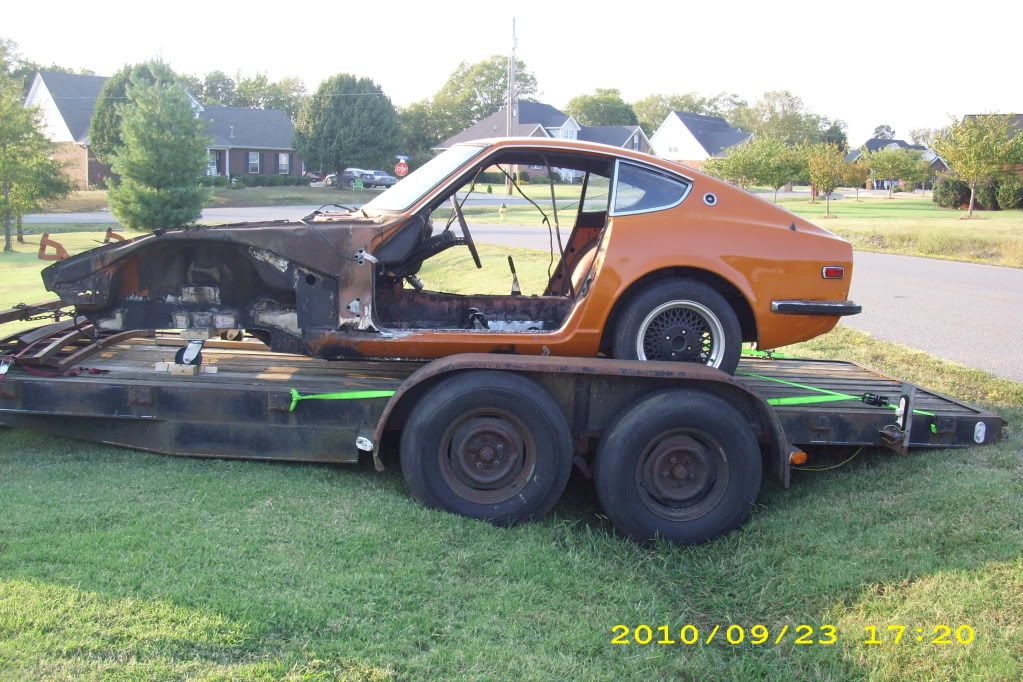 Taken the day I bought it. I like to refer back to photos taken just as it came from Braden to see how good it looks as a complete car even though it needs complete paint, it provides some inspiration as to how good it will look when completed.