I am new to the whole Datsun world and the minitruck for that matter but I have been eyeing them for a while. I dont really know what direction I am going with this build as of yet
, i am just sort of getting all of the sheet metal back right and replacing pieces that are to damaged. I am thinking of doing a full 240 or miata suspension all the way around with a ka24e / de drivetrain. Shes not much to look at now but she'll get there.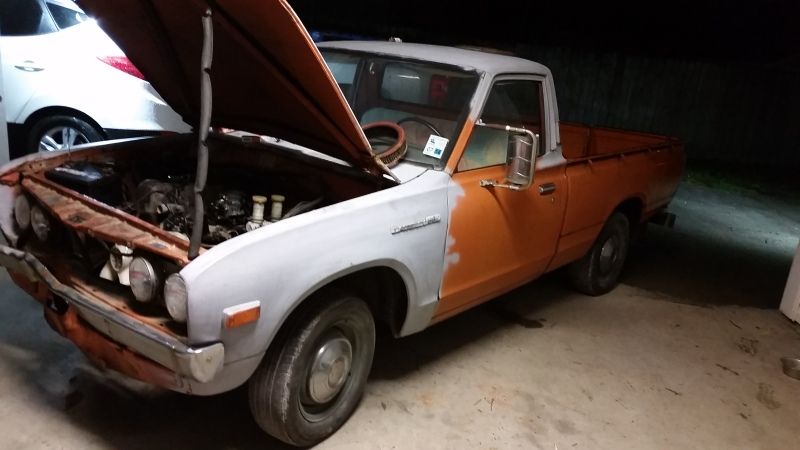 Spent a few hours the first weekend removing the seat and carpet to better assess some of the damage. Rust is not to bad, made its way to the mounts but it is still holding firm, may just need to replace a little metal and clean up around the mounts.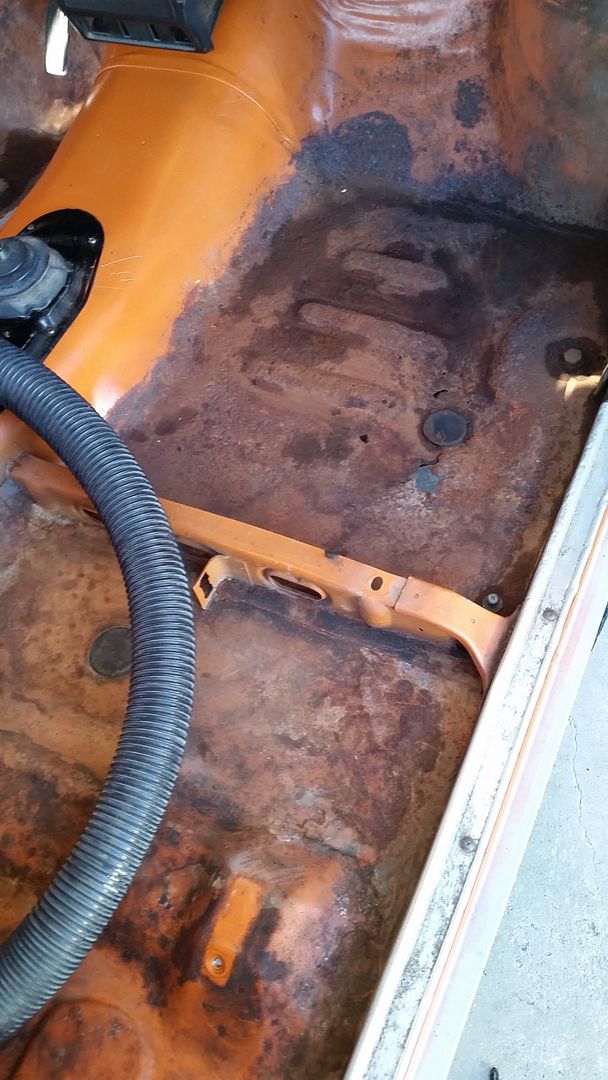 This past weekend I got rid of the main cause of the problem up front, the destroyed core support (already had another ordered) I figured this would be the easiest way of reducing the headaches of trying to get everything else lined up.
It was pretty rusted under the battery box, so i deleted it. It was not as bad as i had originally thought though, plus i have a pretty good template from the drivers side to go by.
Here is the replacement core that i had ordered. I had to clamp it one just to get a feel for the fitement considering it was a repop it had me kind of nervous. I was pretty surprised, will need a little massaging but all in all it fits pretty good.
I will be looking for some parts namely the passenger fender, grill, hood, front bumper and valance. I have found pretty much all online whether it be salvaged or repoped other than the fender and being from louisiana where these trucks werent all that popular they dont end up at salvage yards very ofter so if any of you have an connections I would greatly appreciate any and all help. I will keep this build updated as I build and hope you all enjoy as much as I enjoy future input.