HEY EVERYONE!

Printed From: Datsun Mini Truckin
Category: General
Forum Name: Truckin Lounge
Forum Discription: Anything other than Datsun Talk
URL: http://www.datsunminitruckin.com/forum/forum_posts.asp?TID=2976
Printed Date: 26 Mar 2019 at 4:54am


Topic: HEY EVERYONE!
---
Posted By: Rusty
Subject: HEY EVERYONE!
Date Posted: 09 Dec 2017 at 6:58pm
---
Hey there to all my Datsun buddies. Sorry I've been off the forum for so long. Sometimes life gets in the way of what you want to be doing. Hope everyone has been doing well. I talked to Braden earlier today and we're gonna try and get the forum back running where she needs to be. I'd like to wish everyone a Merry Christmas.

-------------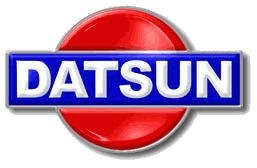 ---
Replies:
---
Posted By: alleycat
Date Posted: 12 Dec 2017 at 5:38pm
---
merry christmas to you too Rusty. it's great to hear from you again.
---
Posted By: dat521
Date Posted: 13 Dec 2017 at 11:56pm
---
i was wondering if anyone is posting on here anymore
---
Posted By: smooth620
Date Posted: 18 Dec 2017 at 4:36pm
---
Merry Christmas to all! Hope all is good with your Datsuns!

-------------
Better to learn from other peoples mistakes than to make them yourself.-Anonymous


---
Posted By: EzCruiser
Date Posted: 02 Jan 2018 at 1:56pm
---
Time to update the 69? Glad you're doing well, thanks for keeping dmt going!

-------------

---
Posted By: Braden620
Date Posted: 03 Feb 2018 at 11:50am
---
Rusty and EZ are ALIVE! I'm hanging in here too! Would you guys believe I haven't been driving the turd for 3 years now. The H190 took a dump and I pulled it out for inspection. Been sitting on jack stands for while now. I am really hoping to get my ducks in a row here shortly and get my H233 Installed.

-------------
If we ever forget that we are One Nation Under God, then we will be a nation gone under.
Ronald Reagan
---