hey guys, just wanted to post this for Patsun since he's a very busy father with 4 little girls. i transferred his story to start up his build thread and i'll be posting pics as the project comes along.
hi everyone, Im in Pearl Harbor, Hawaii and im new to this site and hope to learn alot from here. I just recently picked up a 1976 King Cab about 3 days ago. It first started a week ago when I was driving home through the back roads and I always pass this house with this 620 KC parked in an open carport with stacks of boxes and junk piled all over it, and it's been like that for years. The oldman that owns the truck happened to be outside in the yard as I was passing, so i put my car in reverse and parked. i walked up to him and asked if he wanted to sell it. He told me if I wanted it, I could have it but she has not run since 1996. The dust on this truck was really thick, I could not see through the windows, it was caked on there. So I towed her home and got to work. First thing to do is to make sure the engine still runs, changed oil and filter, new spark plugs, wires, points, coil, cap and rotor, drain the old gas, clean out the tank, new fuel lines, fuel filter, fuel pump, add new gas, change out to 520 wheels and caps with new tires
( Thanks smooth )
and installed new battery. Then I cranked it over and it started right up, I didn't do anything to the stock carb, I didn't even clean the the thick dust layer on and in the carb since it sat without the airfilter all these years. Im surprise that these engines can go through alot, this truck sat for almost 14 years and yet it feels like it has not run for a week. Now that it runs, next on the to do list, redo all the brakes and clutch, and fix electrical as there are not brake lights and 4-way flashers, and replace some bulbs. I wll post pics when I get camera fixed. Thanks smooth for helping me.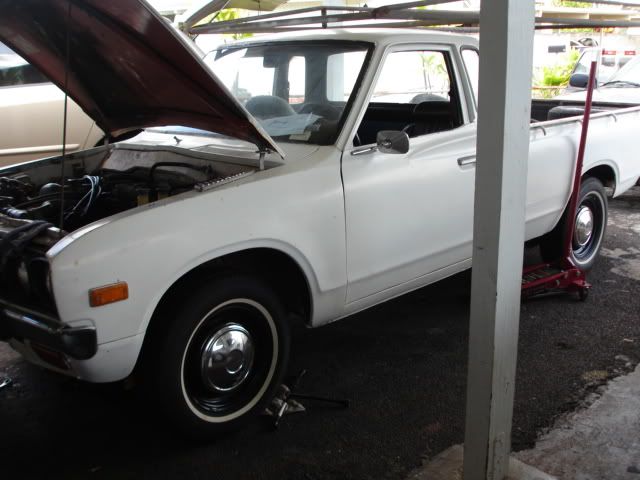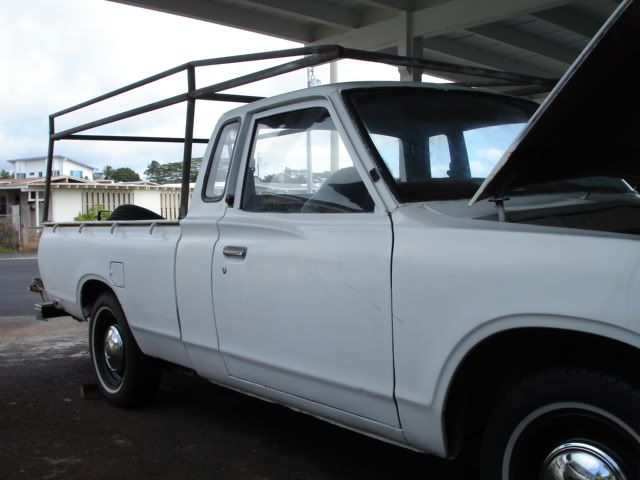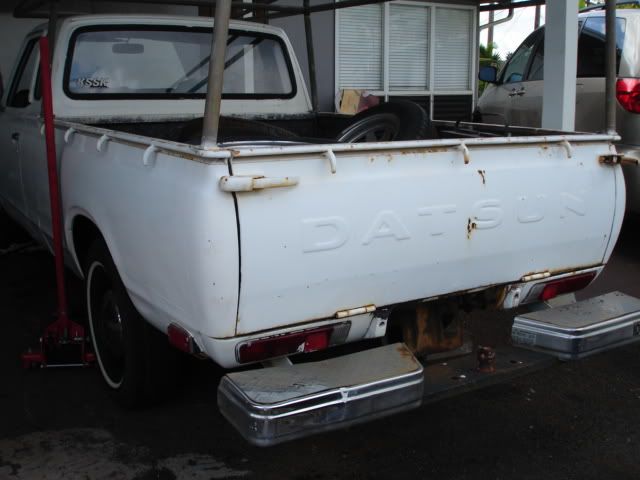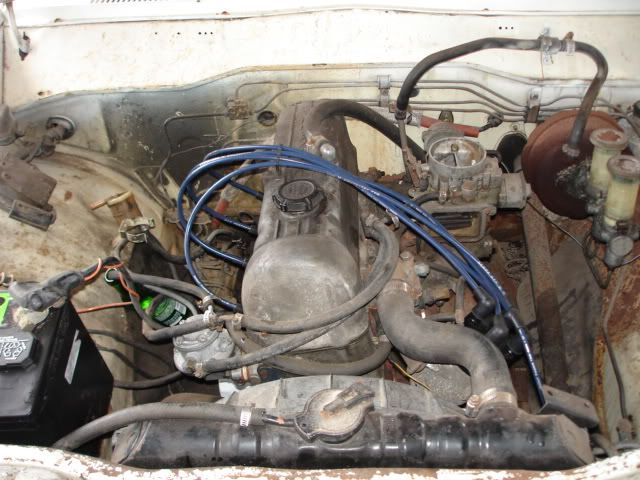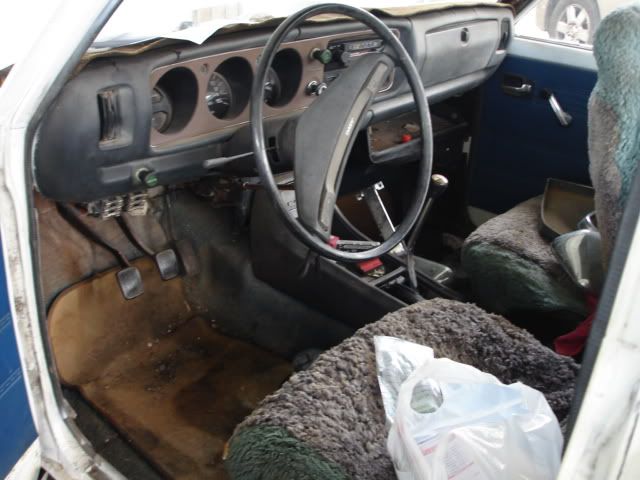 some beer should get her started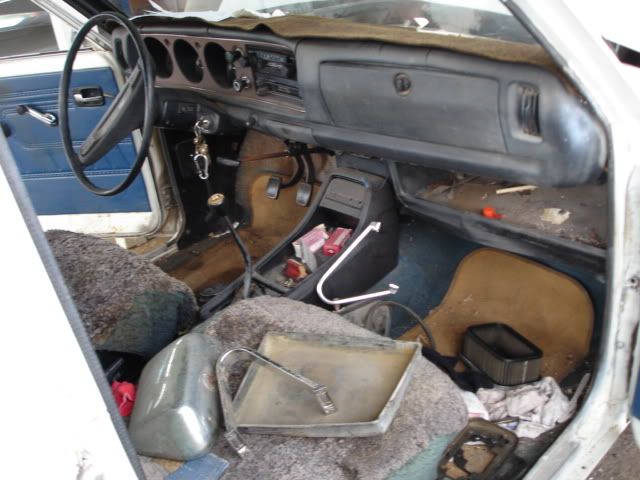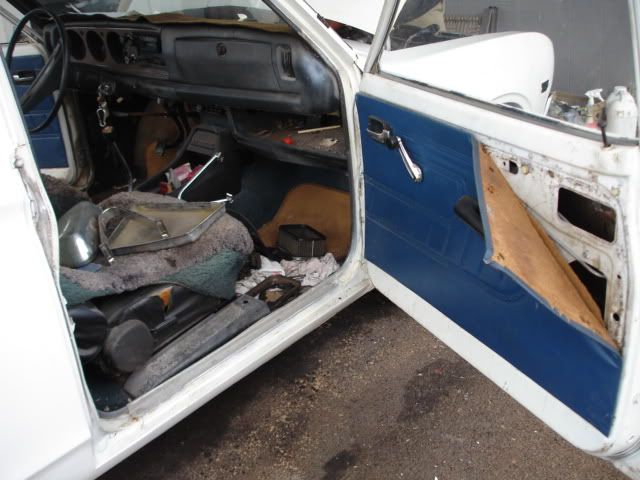 "wake up! time to get up after a 14 year nap!"
Pat's plan is have a stock sleeper look by leaving the body white and having the wheels, grille, and mirrors black and also, lowering it 3", of course. he also wanted to leave the piperack for a true, retro, found-in-a-barnyard look. Attention All DMT members: you all are the 1st to know that i am donating a pair of black satin bullet mirrors to Patsun's project
yeah, he deserves it. it's not ez raising 4 little girls.


Edited by smooth620 - 14 Aug 2010 at 1:59pm