Front disc conversion on a early 620 and possibly 521/520
all parts needed for a front disc conversion should be preferably from a '78 but a '79 or maybe a 720 should fit but either way you'll need to modify the upper control arm. also, this mod will increase your track width by 1.25" on each side so if u plan on tucking tires you'll need to use rims with 38 offset or higher. currently, i'm gathering parts from a d21 and will do some research and test fitting on a 620 but i'll post later on that subject. for now, strip off all original kingpin suspension parts, strip/clean and paint your frame and follow along:
1st, i modified the original kingpin UCAs by welding in the balljoint area from '79 UCAs then i set those aside
if u have the '78 UCAs you will need to 'center' the balljoint area by cutting then rewelding it 7 3/8"- 7 1/2" from the center of the pivot mount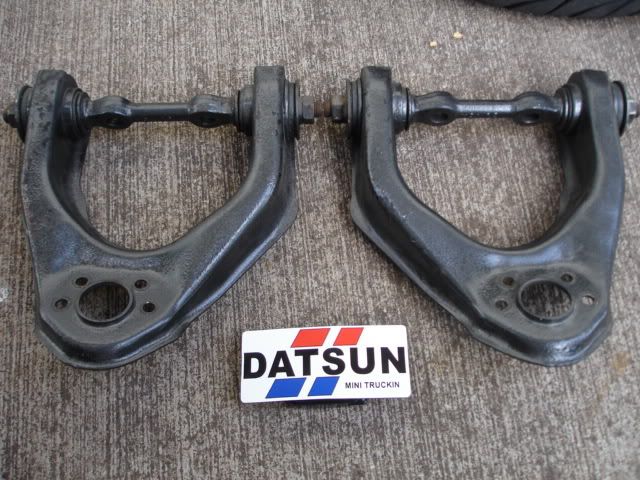 only the '78 UCAs will bolt onto the kingpin framemount; mounting bolts are 3 1/8" apart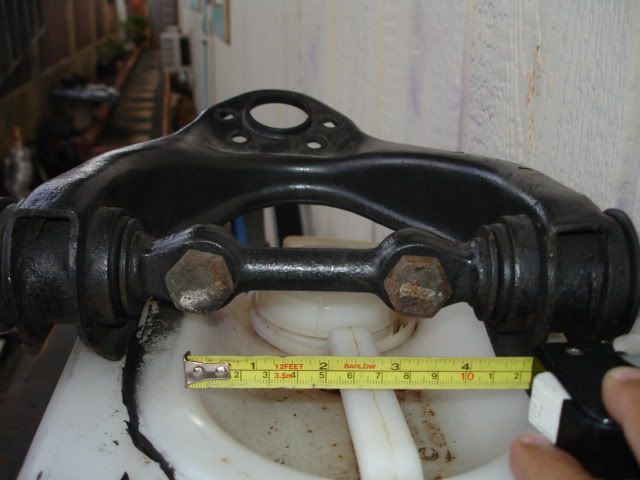 now bolt on the LCAs, lower balljoints and tension rods
cut off then re-weld frame perches 2 inches inboard. re-check measurements by test fitting and mounting tension rods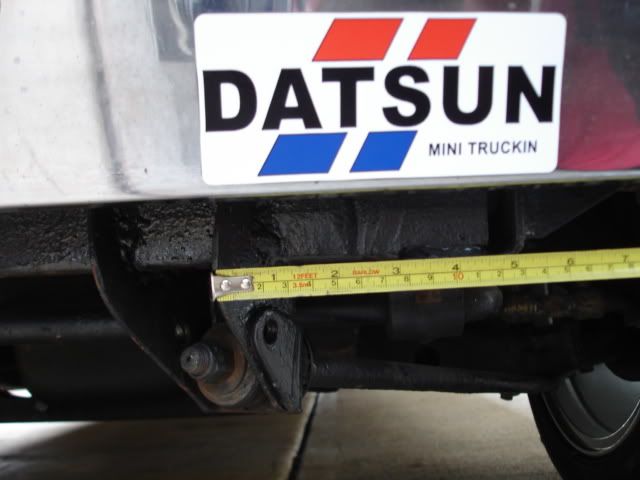 install spindles, original modded UCAs, balljoints then the rotors, calipers, shocks and new brake lines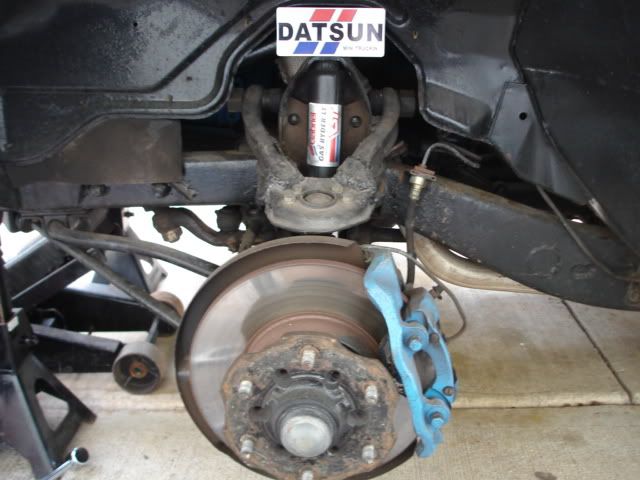 install tie-rods preferably the 720 adjustables to prevent alignment issues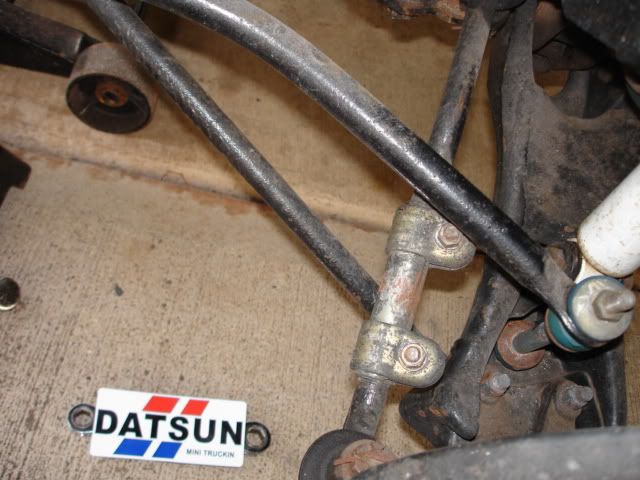 install swaybar preferably from a '78-'79 or a 720 to avoid clearance issues
i installed a new 3/4 brake m/c with a rebuilt booster which is more than sufficient IMHO
you can also use a costlier 280zx m/c, 13/16 or 15/16, felt no difference to me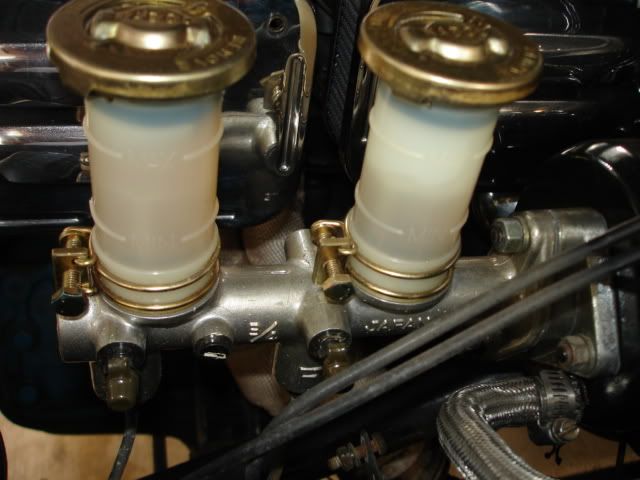 i attached a NLSV(proportioning valve) on the frame inclined at 10 degrees. this part alone is a big improvement in braking effort, stability, and stopping distances whether it's drums or disc. it came out on 620s as early as '75. i then spliced in a new brake line from the firewall to the NSLV.
after buttoning everything up follow the brake bleeding procedure according to the 1979 datsun service manual
1)master, front
2)master, rear
3)NLSV, front
4)front wheels
5)rear wheels (left one 1st)
6)NLSV, rear
7)NLSV, center
before i did this conversion i had already swapped in a '80 720 4:11 rearend which increased track width by 1/2" on each side. needless to say, i had to find oem nissan rims with a higher offset to avoid tire rubbing issues.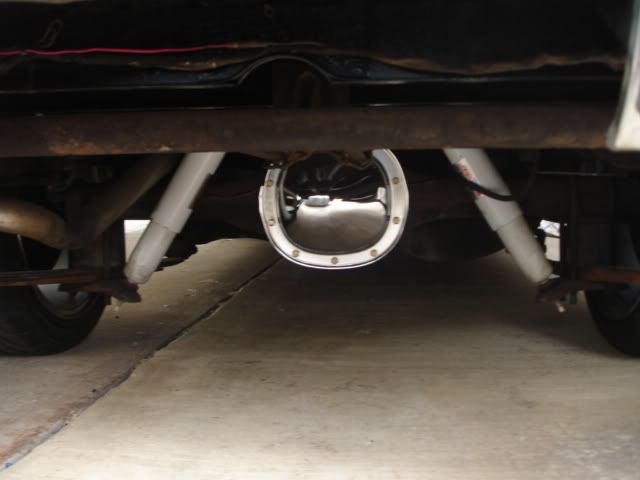 Edited by smooth620 - 25 Apr 2010 at 6:33am