I came across this forum today while searching for something and I saw this 510 section. I had to register to PM the guy so since I'm here I'd like to share my recently aquired 510. It's alot cleaner inside now than when the pics were taken. All the lighting and wiring issues have been resolved so now it just needs some TLC
The following is a copy and paste from the original thread on another forum.
---------
Well after 4 years with the GS300 I grew bored of it and decided that I wanted something fun to drive for a daily again. So I promptly listed it around on a few forums and started looking for something. I wasn't sure what I wanted at that point and was initially looking for a swapped SC300 or a well taken care of and modified 240. I later came across a thread somewhere with some bad ass OG Japanese rides and I then got hooked in the idea of owning one. At one point had a trade worked out for a 72' Celica coupe in Kentucky but with bad timing and bad weather it didn't end up working out before the guy had a cash offer for it. After a bit more looking around I happened upon this 1971 4dr from Cali that, in looks, reminded me of the Datsun my parents had when I was growing up. So I contacted the owner and worked out a good deal, put a deposit down on it and had it on the way here a couple weeks later. It finally showed up mid last week and man… this thing smaller than I remember! Being 6'2" 230 it's a bitch to get in and out of but once you get seated there is plenty of room and it's actually comfy.
Driving it is a blast and the handling it has is way better than I had expected. It's also alot faster than I thought it was going to be and once the VVL (VVL = Nissans version of Hondas VTEC) kicks in the thing just screams. The tune it has is on it is on rich side but it runs great, I haven't had a chance to find a place to weight it yet but the guy said it was right around 2000lbs. With some cams, lightweight flywheel and a good tune this thing will be a beast.

Body and panel wise it is very solid, some surface rust here and there but nothing bad. The interior is pretty much stripped aside from the carpet and door panels so driving in the rain is going to be LOUD!
Motor and go stuff
S14 SR20DE block with SR20VE NEO VVL head (11:1)
R&D Factory high capacity oil pan
Custom Danstoy intake manifold, AE111 ITB's and T3 velocity stacks
One off DGR equal length stainless 4-1 header
Custom DGR aluminum radiator with 12" electric fan
RCI aluminum overflow tank
LS1 coilpacks
2.5" exhaust with stainless Magnaflow muffler
S14 5spd with short shifter
Modified S14 driveshaft
4:38 JDM Subaru LSD
RCI aluminum 10 gallon fuel cell with walbro pump
Electronics
Haltech E6X EMS
Custom S14 wiring harness
Greddy oil pressure and water temp gauge
Pivot 80mm tachometer
Suspension
MADDAT engine mount kit with 1" front swaybar
MADDAT steering box brace
S14 Meagan front coilovers on 280Z spindles
Techno Toy rear coilovers
Techno Toy RCA's
Techno Toy Camber plates
Techno Toy tension control rods
Cusco strut bar
280Z front disk brakes
Interior
Recaro SRD seats with schroth harnesses
Nardi Deep corn 350mm wheel, ACR (Japan) Steering wheel adaptor and Works Bell quick release hub
New carpet
Odyssey battery/bracket relocated behind passenger seat
I had a couple friends take some pics of it for me Saturday. We were only able to hit 2 spots that day so we're going to shoot some more soon.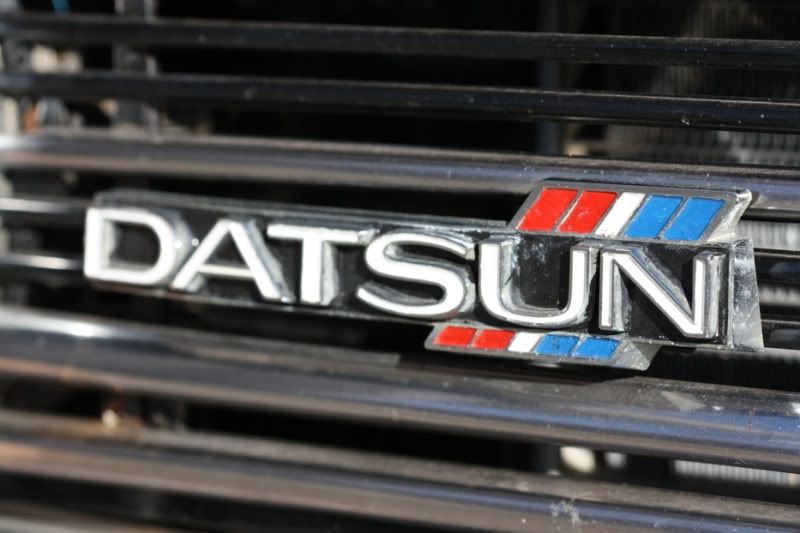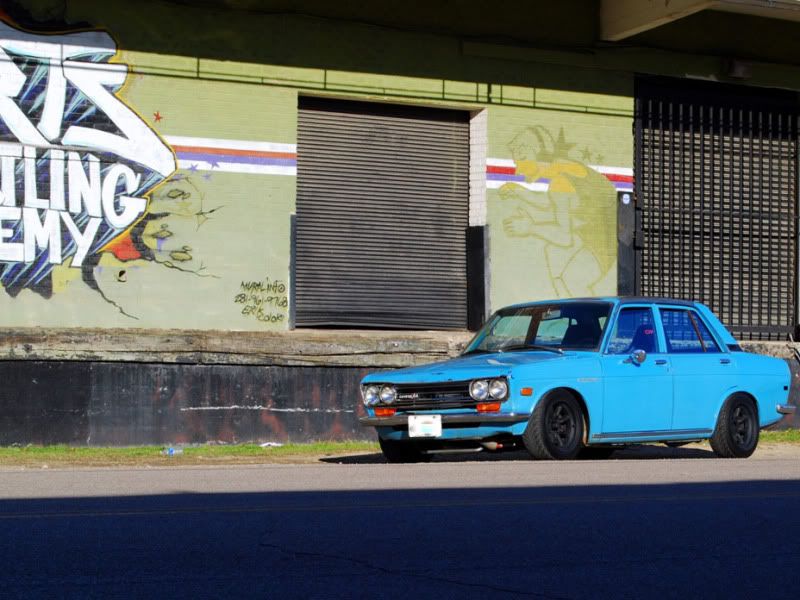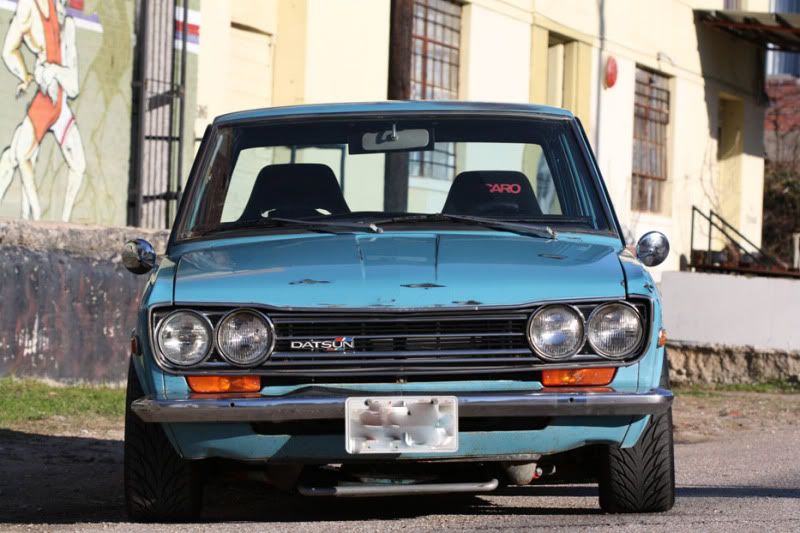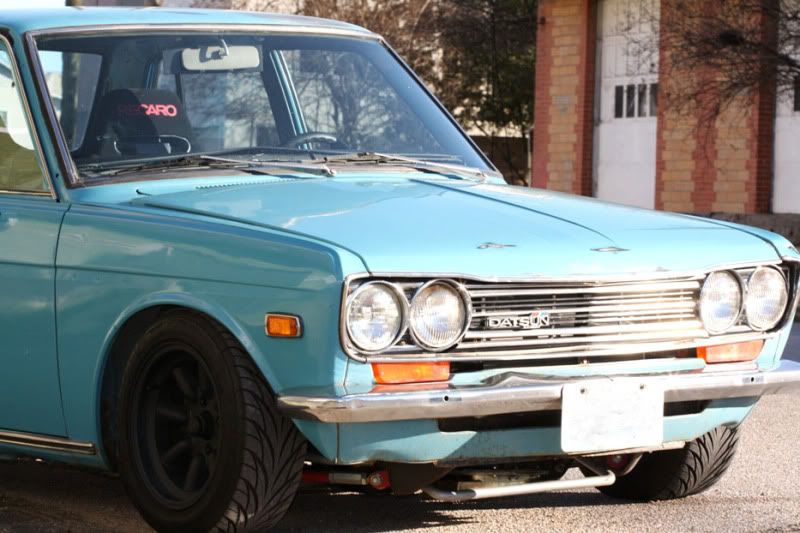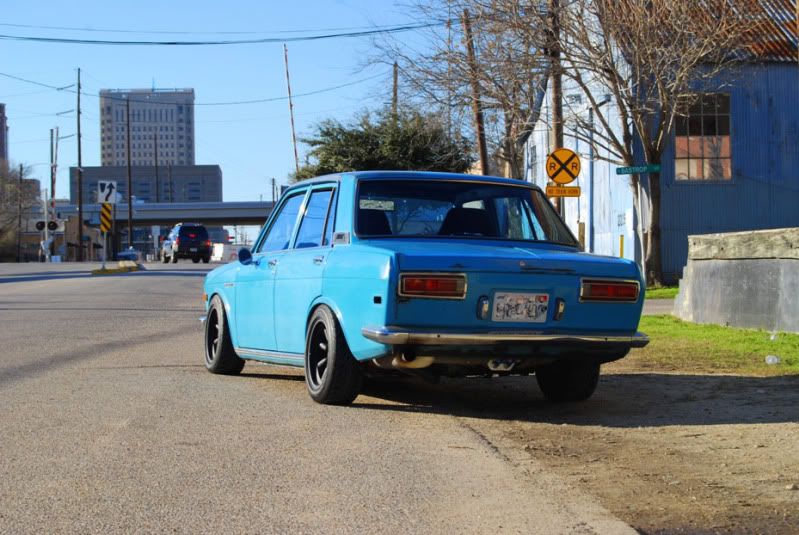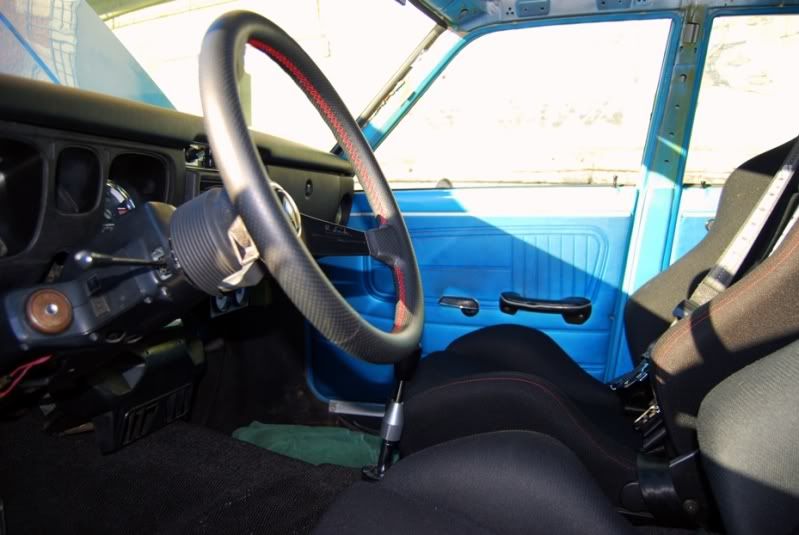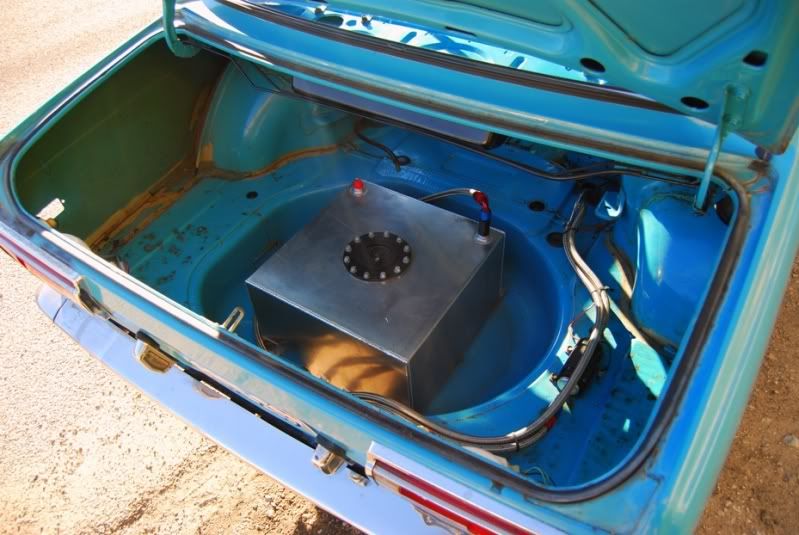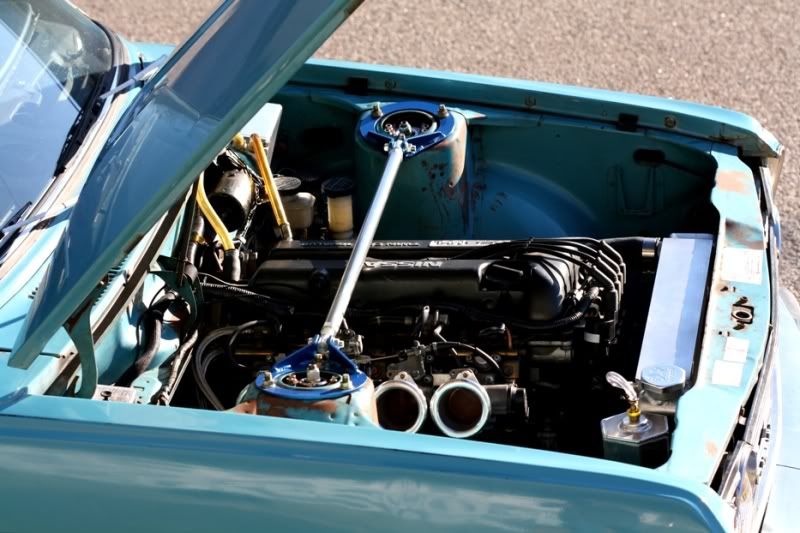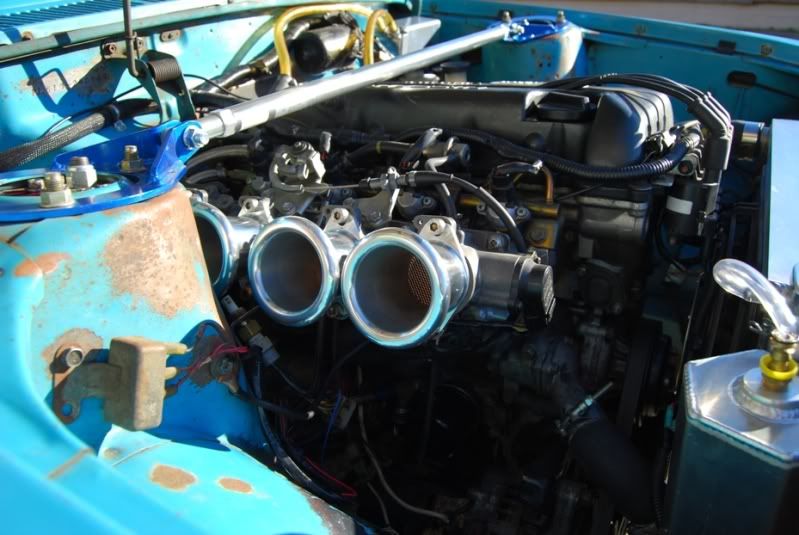 Couple of edited pics