My Datsun 620 work truck decided to snap another main leaf spring on the rear.
Partly because it's a 44 years old, partly because of the 2" lowering blocks, without traction bars, that allows a lot of spring wind up.
Probably has nothing to do with the fact that I have no concerns about side stepping the OS Giken clutch at about 5k....
Na....
Anyway, leaf springs for the old dog are about impossible to find, and when a set pops up, they are rust pitted to hell.
So I decided to go 4-link :)
Now there are tons of kits to do this with good ol 'merican cars, but only one guy makes one for the 620, and the design wasn't something I wanted to go with.
So I bought some parts (meant for 'merican iron), and some steel, and made some measurements.
Came up with this: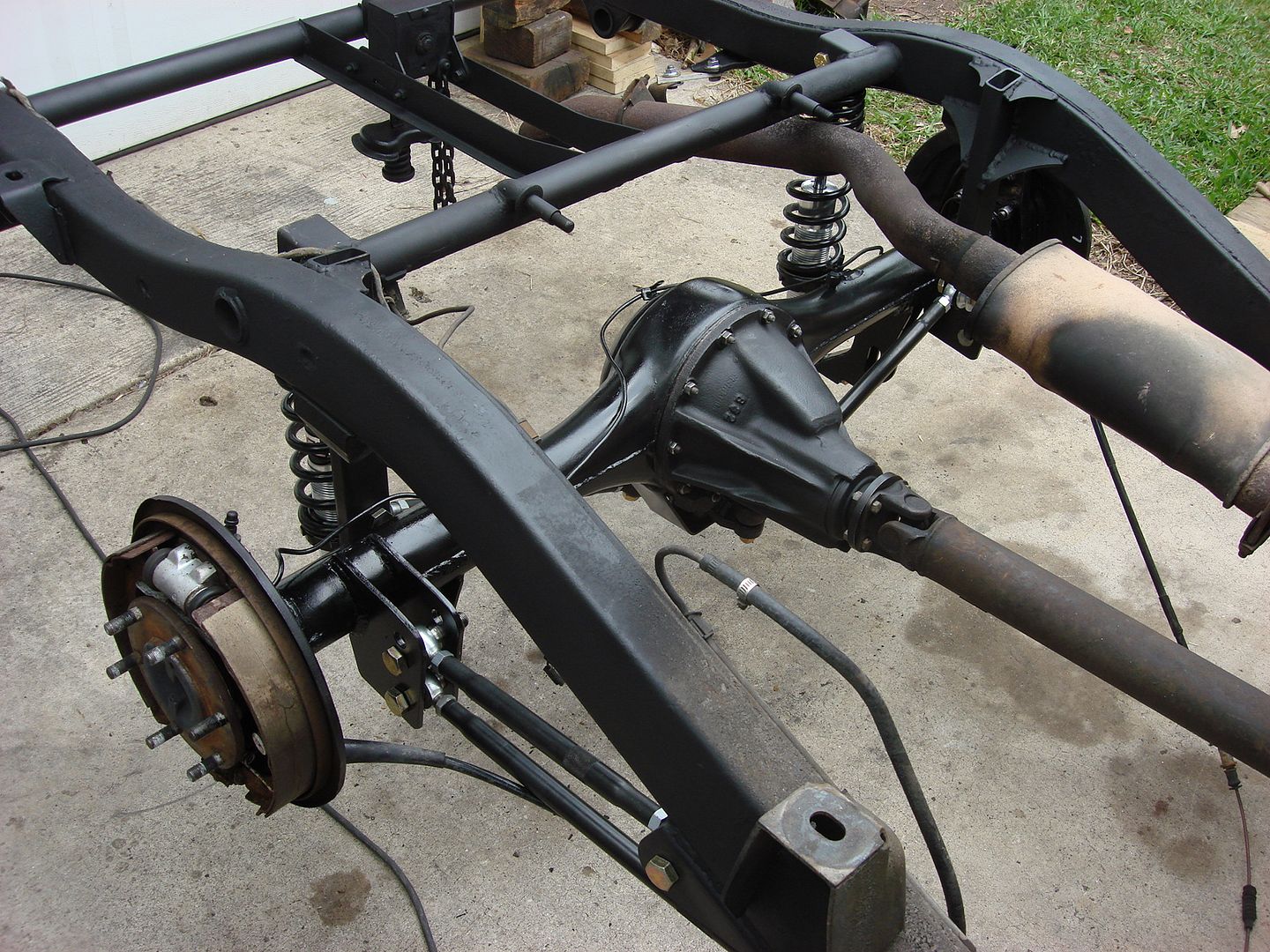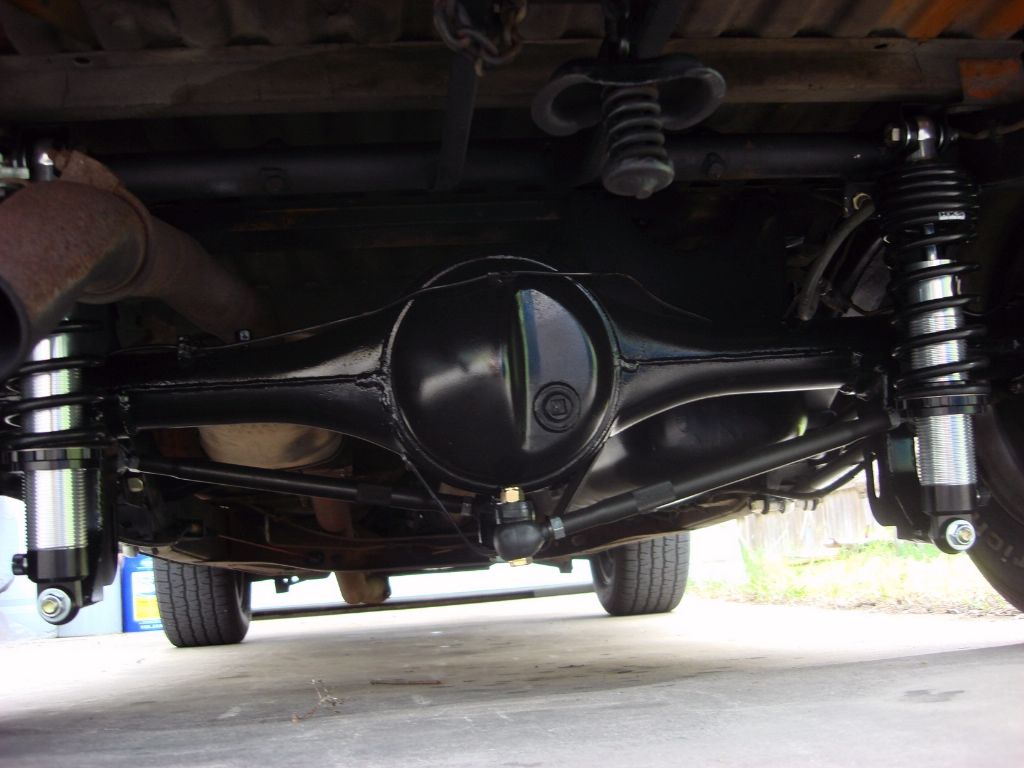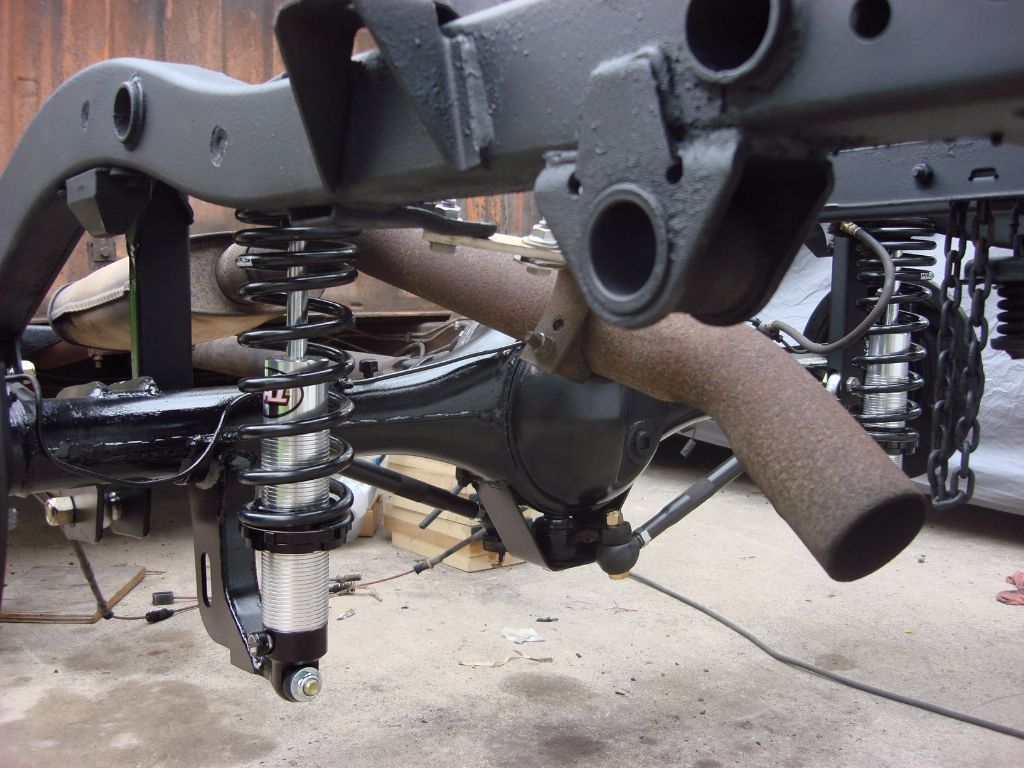 Note the bottom mount Watts link, which give the lowest possible roll center.
The Watts link bell crank is form a PT Cruiser.