Just some food for thought...
The stock L4 pan has very small volume for any high performance application.
Since I plan on turning mine to 8500, I had 3 choices to address this issue.
1) Do a dry sump system.
Negatives of this would be the expense (just a used pump will run $300), all the lines, fittings, hose, and a oil tank needed to do it.
Changing oil is an ordeal, due to all the lines.
Where to even fit the tank is an issue. Bed ?, cramed into the engine bay?
2) Run an an accumulator.
Plus side, accusumps pop up on eBay all the time for $100. Hardly any more lines than running just a cooler, so that cost is less than a dry sump by a bunch.
Negatives side, even at best, the largest (3 qt) only holds 1.5 qts.
3) Run an extended volume pan.
But....
None off the shelf for most Datsun Mini trucks, so it will need to be built.
On my 620, very little room for one.
Good point, they are cheap to do, if you can weld, and work with sheet metal.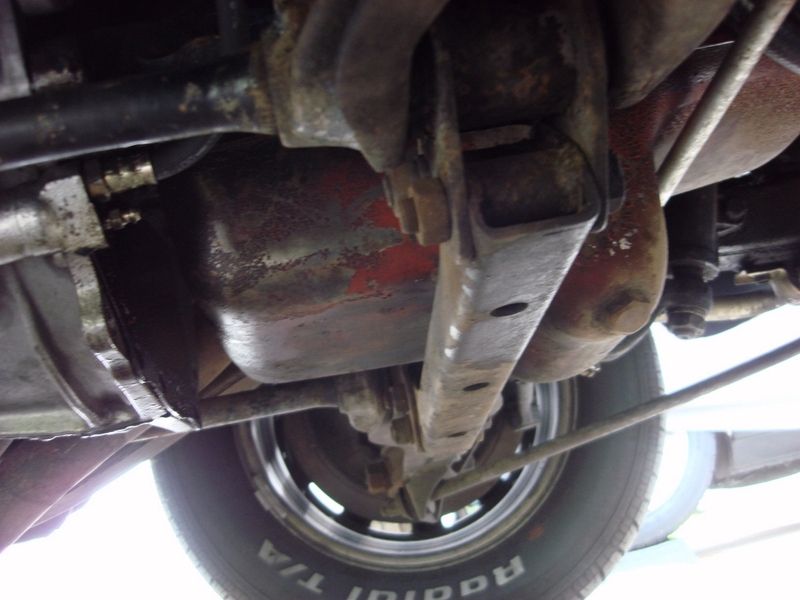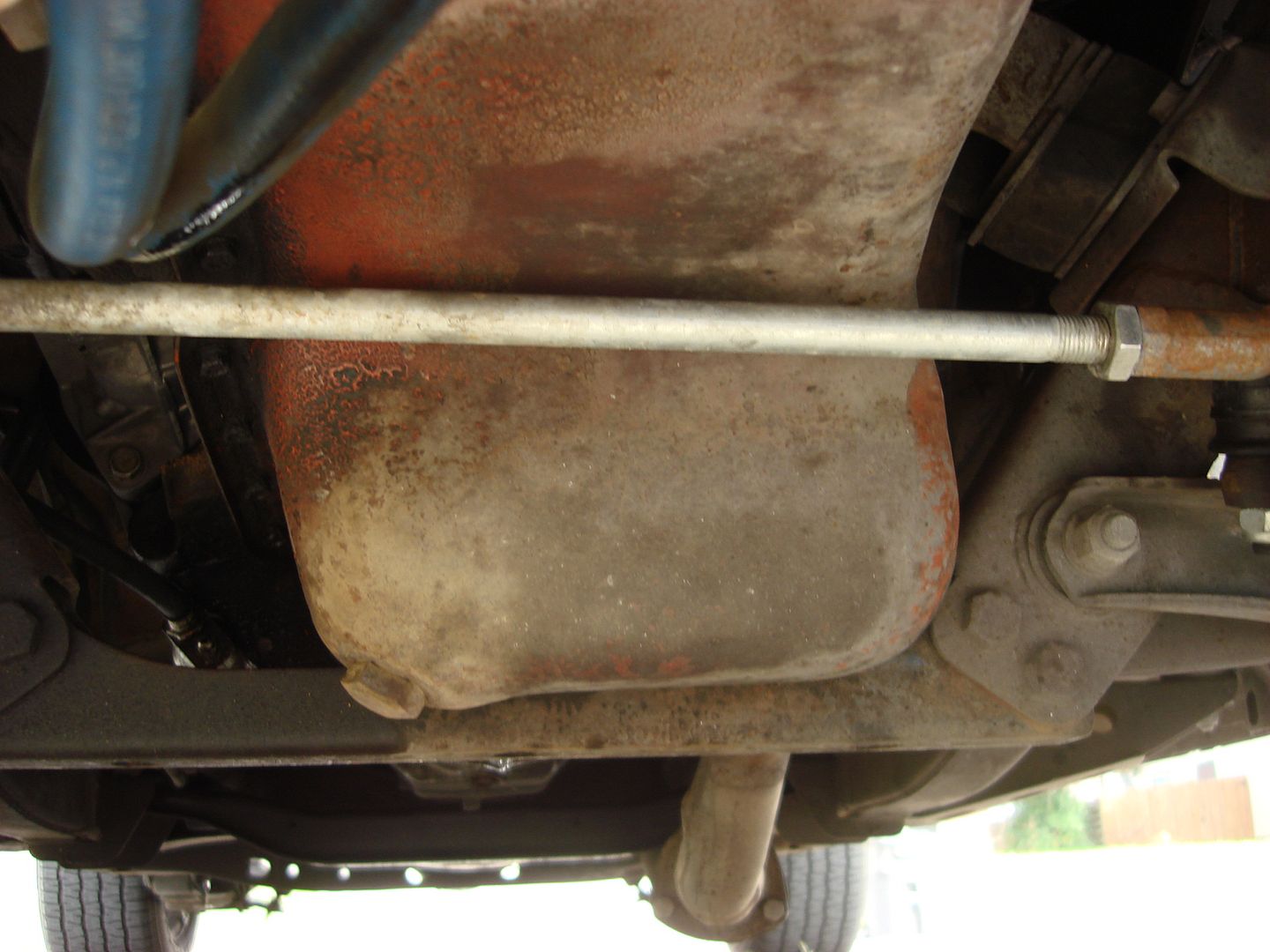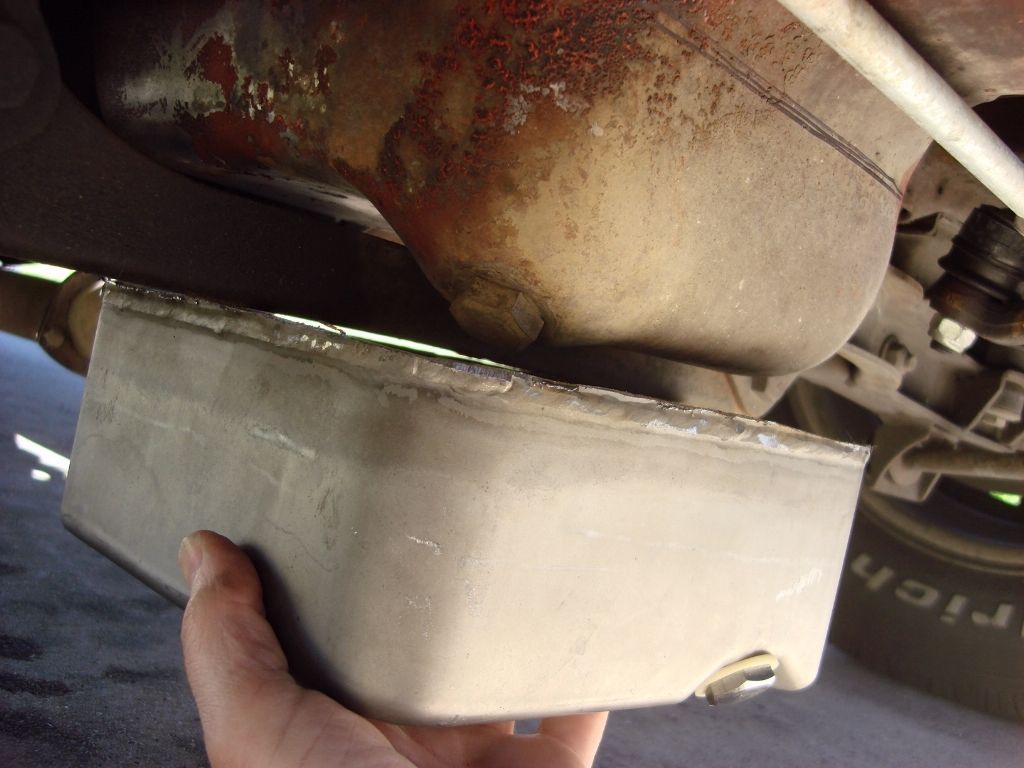 I chose to go cheap, and then modify the cross member to accomodate it.
First task was to find a spare 620 pan to play with.
After a couple of months, found one for $40.
Then to lessen the amount of welding, searched for a existing deep pan that would come close to the sump of the stock pan.
Found that an extended vintage Hemi pan fit pretty close. Snagged a new one off eBay for $75 shipped.
Sat them down next to each other, and with many measurements off the underside of my truck, found where I had to cut each to mate up.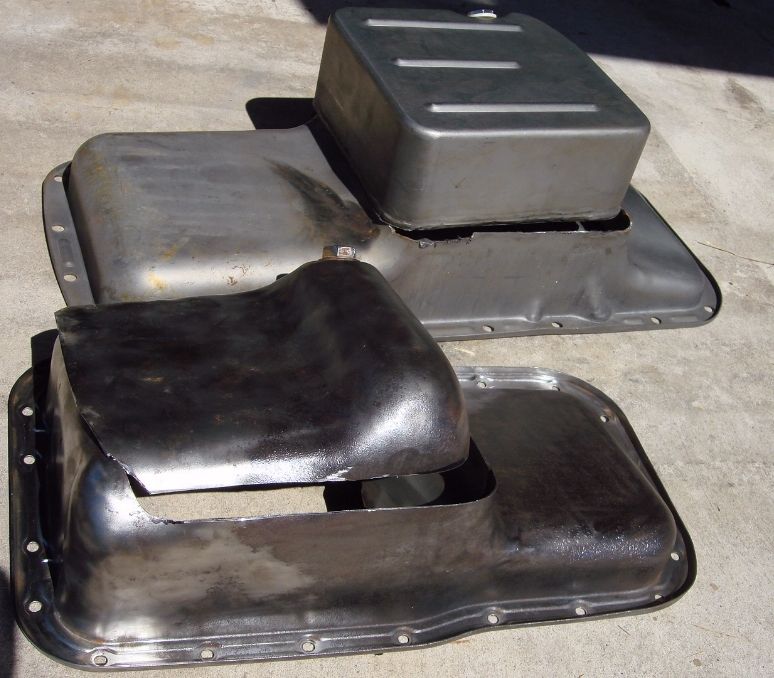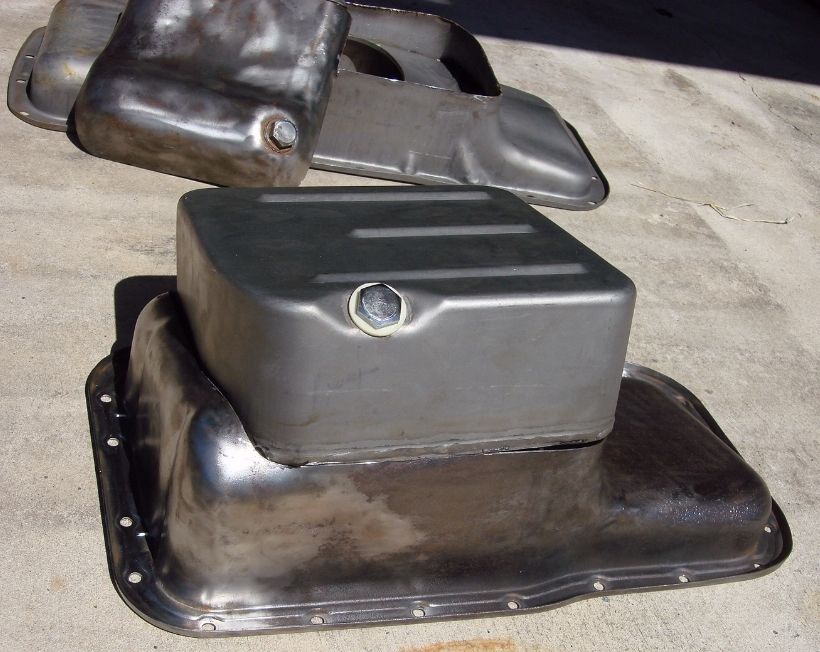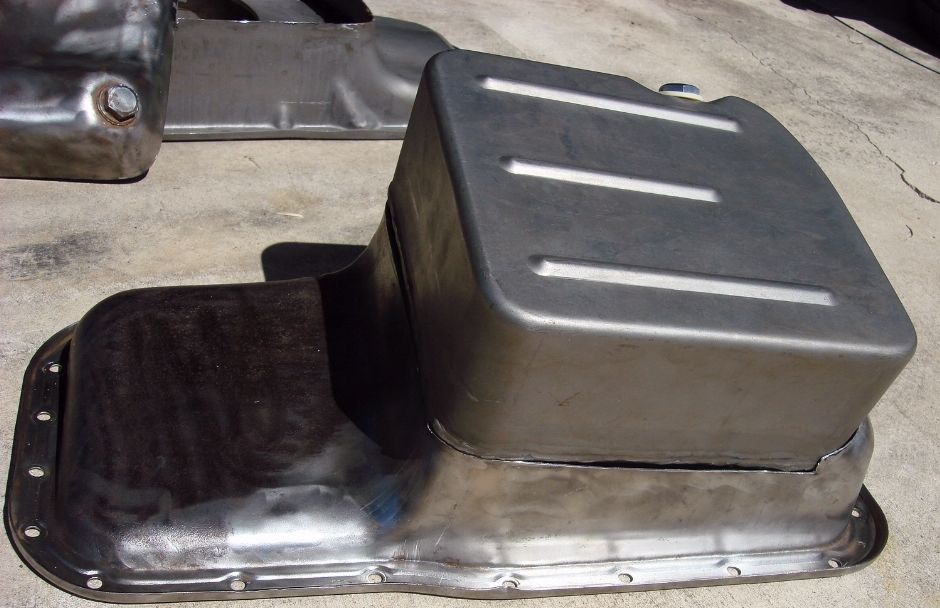 After welding the 2 halves together, added a windage tray.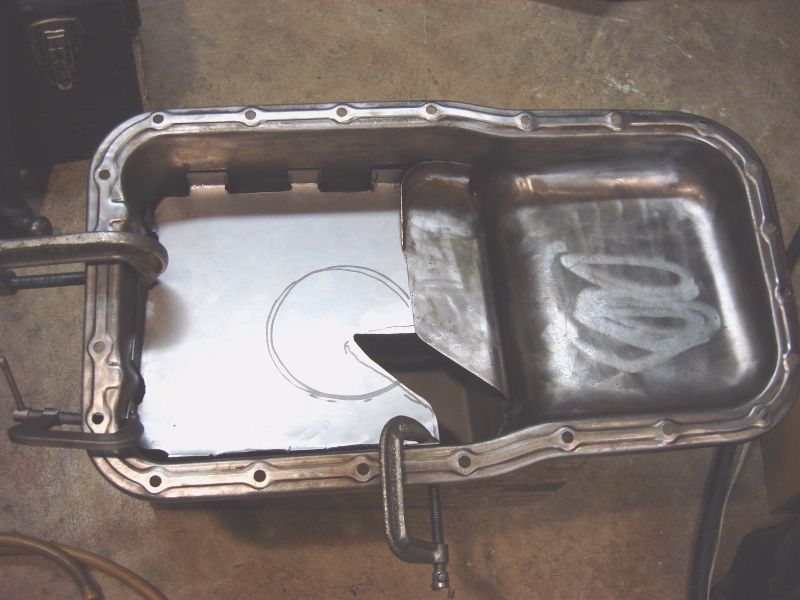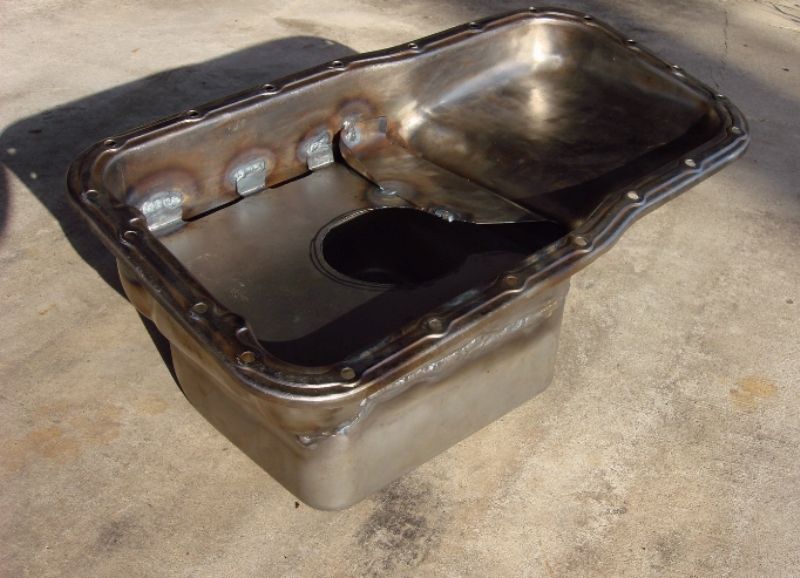 And extend the pick up tube. Went to a larger screen from a Toyota Supra.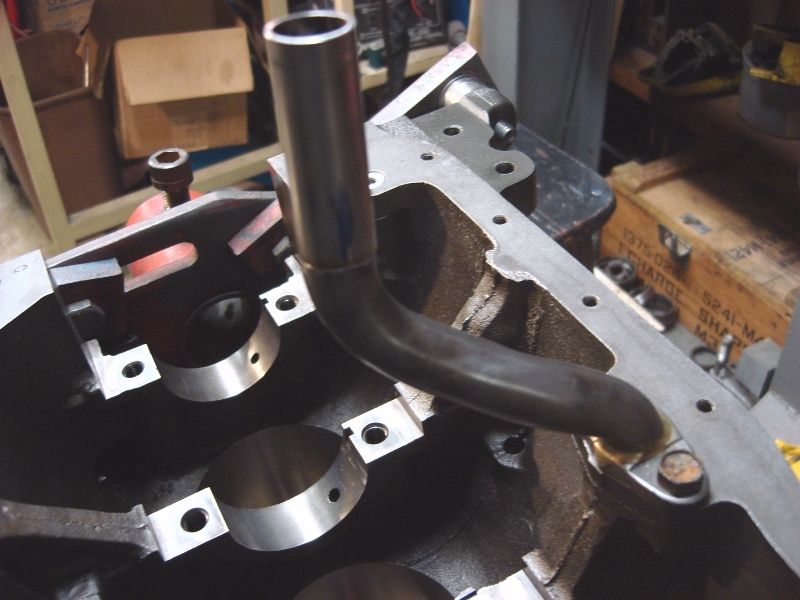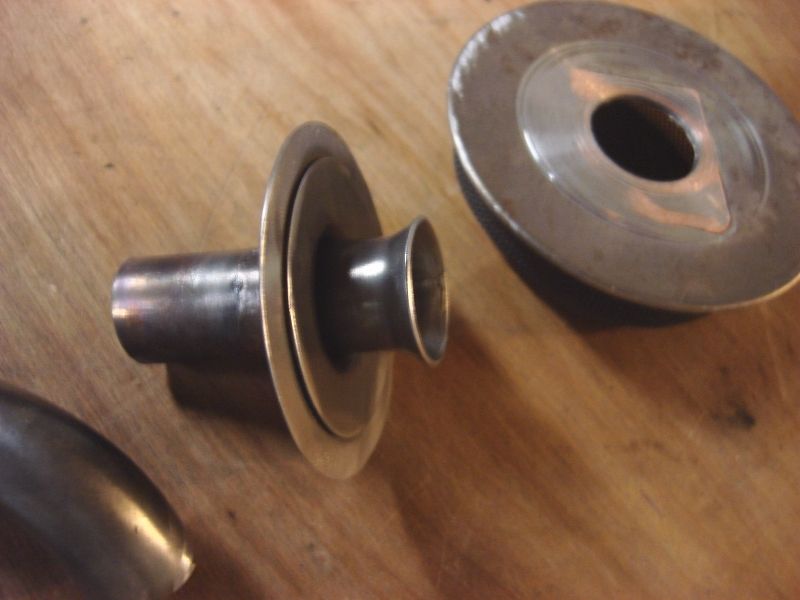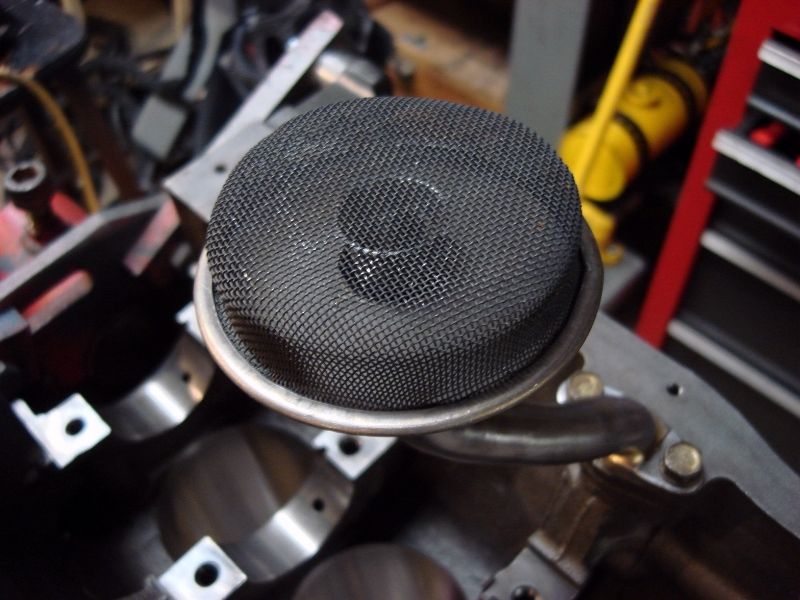 Then added an additional control damn, to keep the oil that comes down the left side (from driver's view, also known as 'SAE left') from following the crank windage.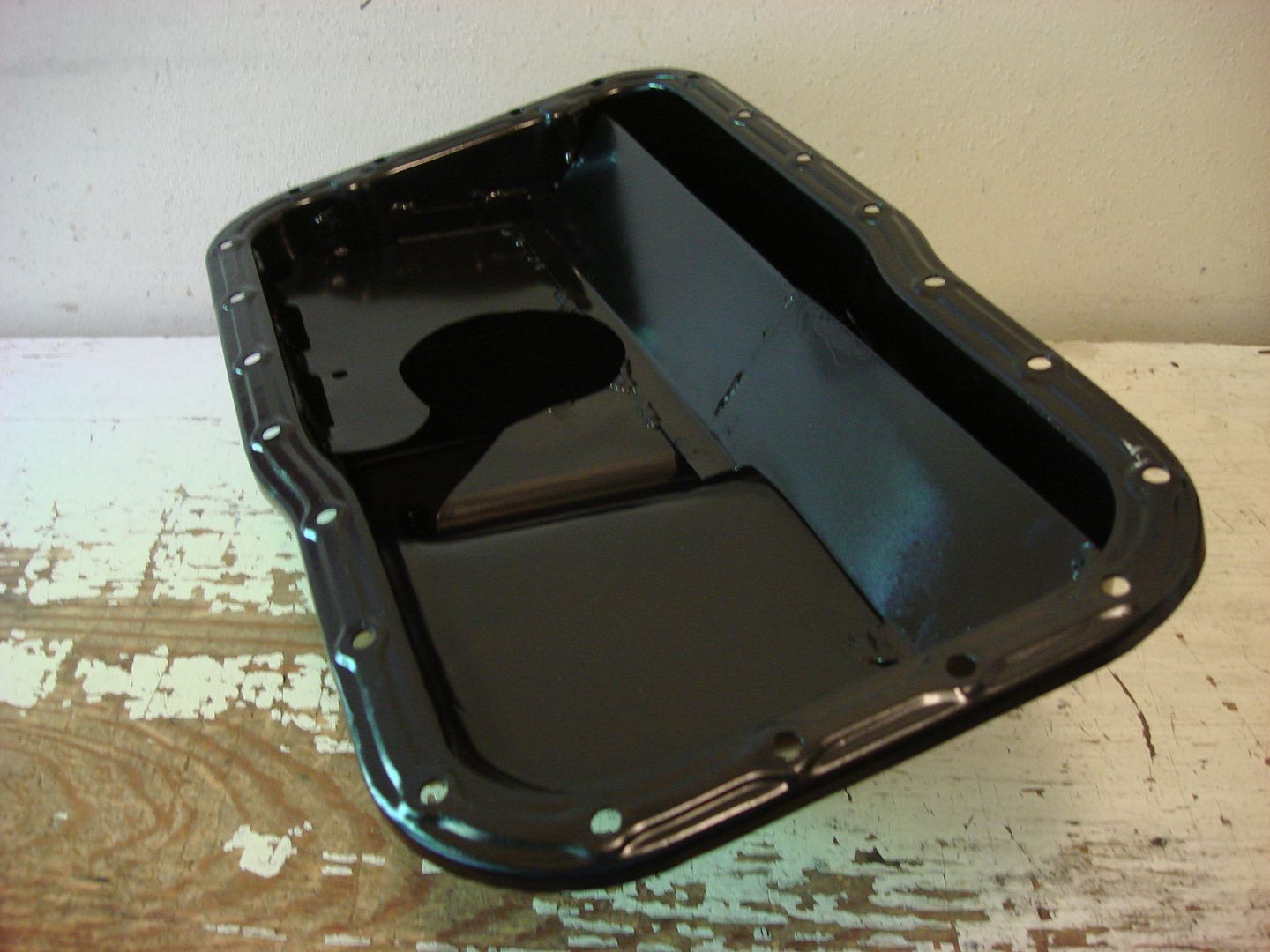 And made a bolt-in crank scraper.
It is retained by 2 bolts on the end, and the pick up tube flange in the center.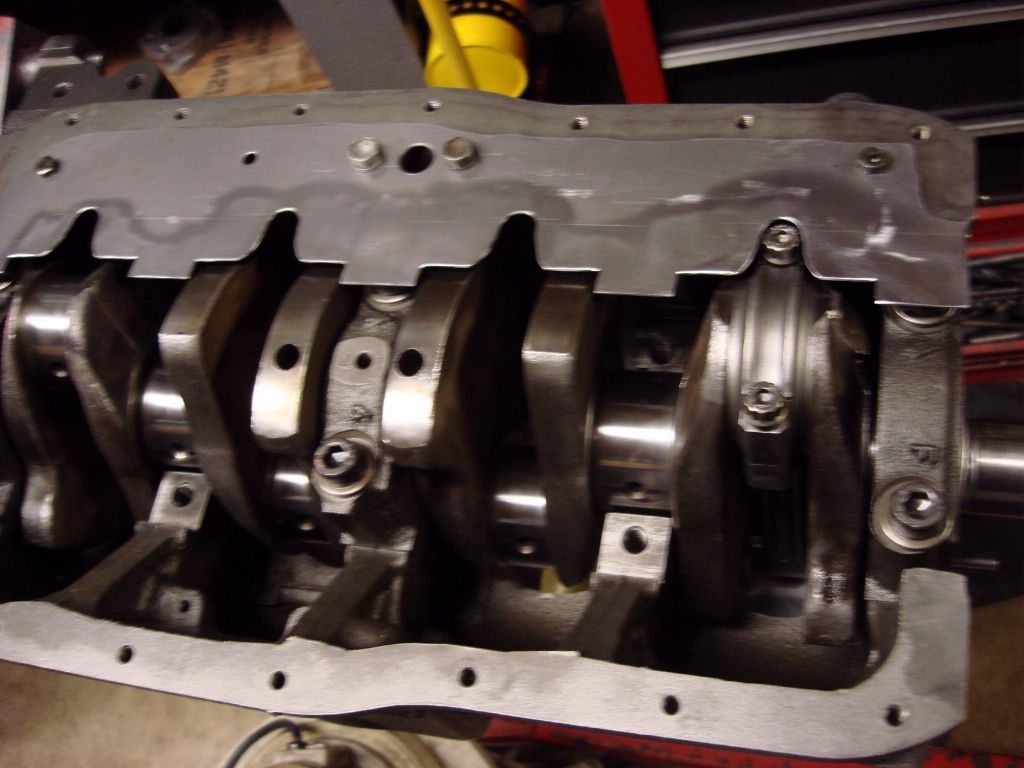 If you look closely, you can see the 1/4" holes in both the windage tray, and the crank scraper for the dip stick to pass through.
And now the start of modifying the cross member to get the clearance for the new pan.
The center of the crossmember will be cut out, and this will be welded to it's ends, and extend around the front of the new sump.
Made of 2" x 1" x 1/8" wall rectangular tube.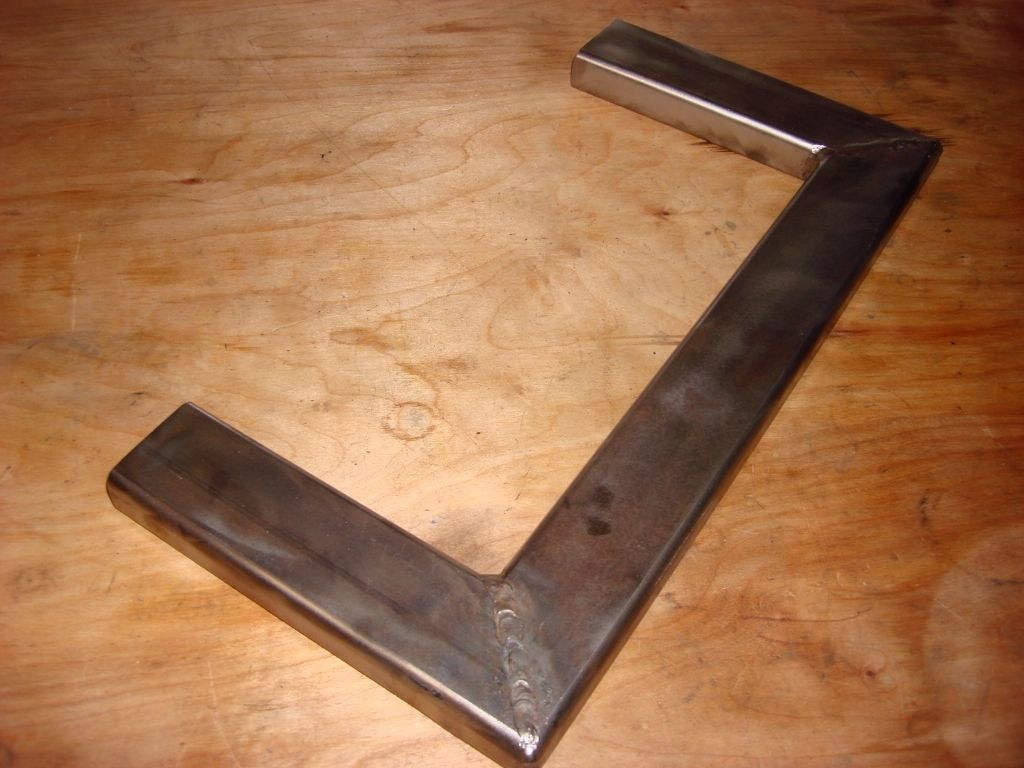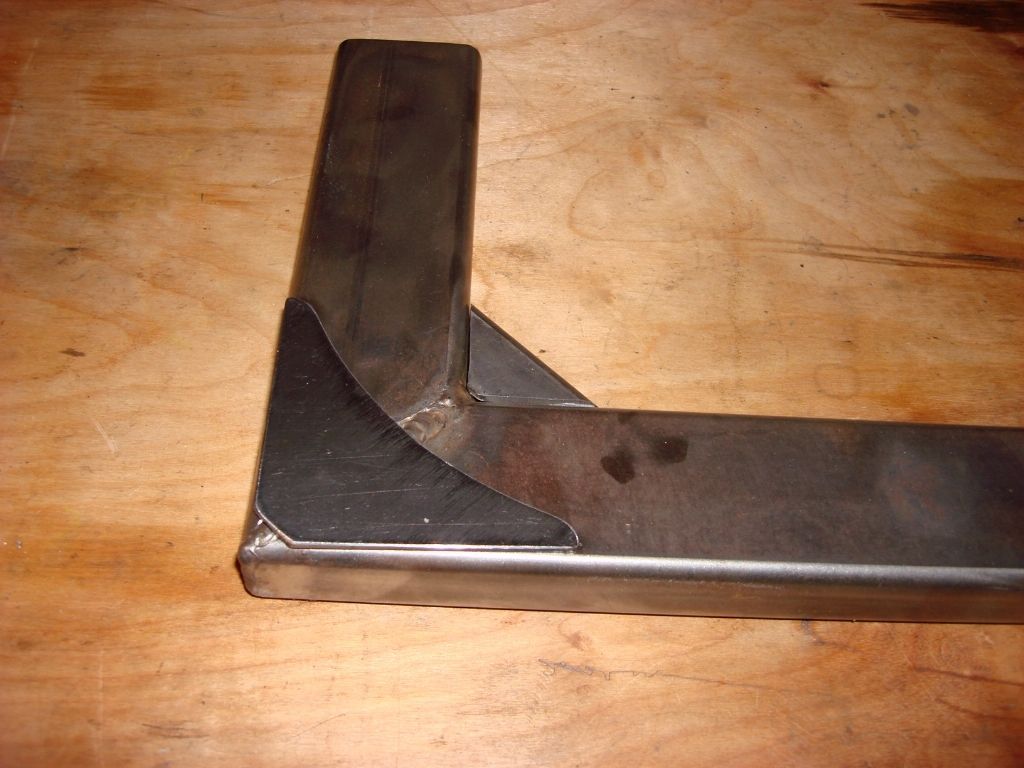 230
There will be additional bracing added, but the engine will need to be out first.
Total cost, with pans, and material, under $150.
Just a lot of fab time.


Edited by Gordo - 31 Jul 2016 at 11:25am